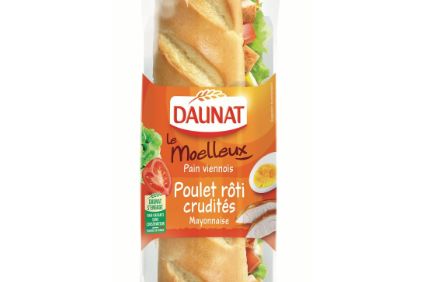 Daunat, the French food-to-go manufacturer, has been hit by a seven-day strike at its factory in Chambry.
The company, which makes sandwiches, burgers, wraps and salads, has seen the strike, linked to members of the CGT and CFDT unions, escalate from its start on 2 April.
Employees are seeking an improvement in pay and conditions. Among the demands are a salary increase of EUR150 (US$185.70) per month, the recognition of their skills and investments for the improvement of working conditions, according to CGT in a statement.
It described working conditions at Daunat – part of the Norac group – as "deplorable".
According to France's Le Figaro newspaper and news agency AFP, a dozen people downed tools on the first day but this had increased to 80 of the site's 362 employees by day two.
They quoted Maryse Treton, CGT secretary of the National Federation of Agrifood and Forestry (Fnaf) saying: "Striking employees have set up a roadblock to prevent trucks from entering."
It reported that management had offered employees "a monthly premium of EUR70 indexed on "objective and achievable criteria" but said this had been turned down by workers.
just-food has asked Daunat's public relations agency for a comment.