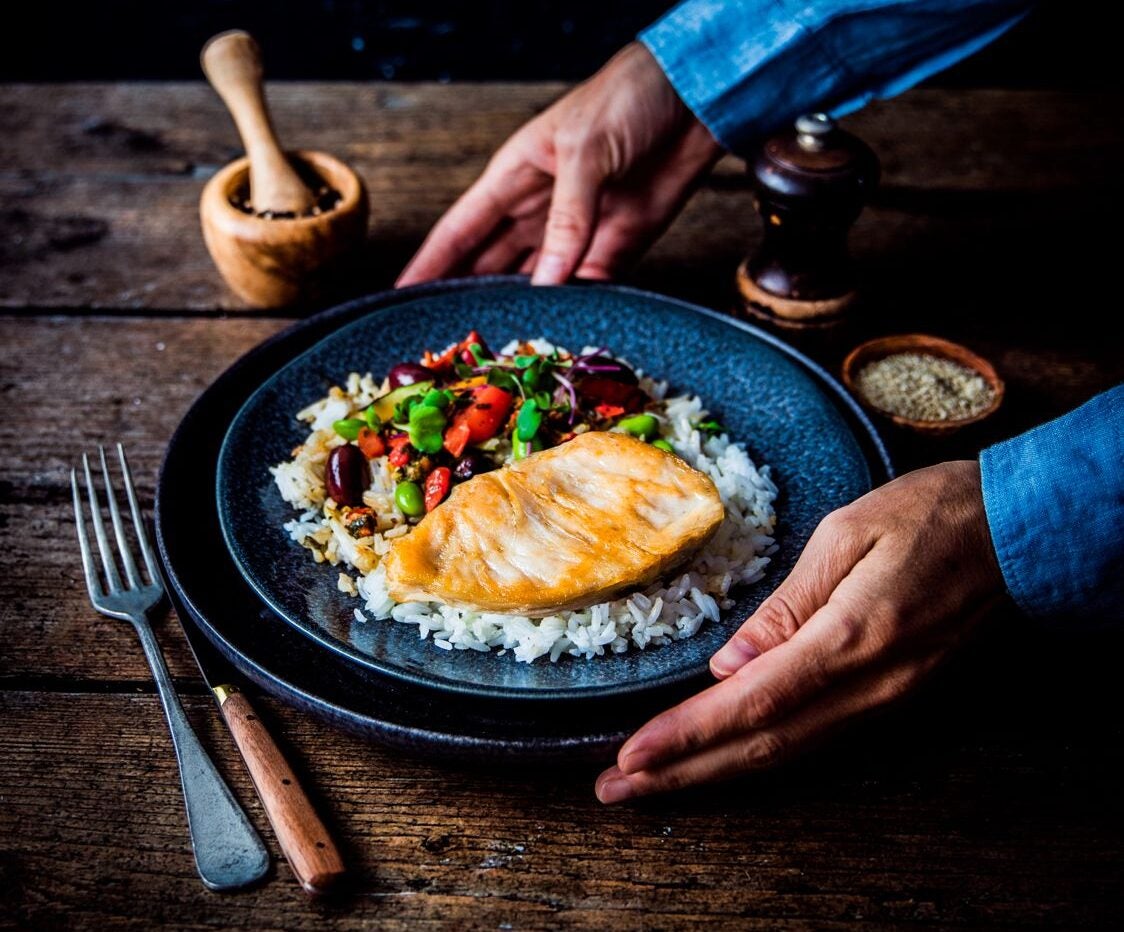 Umiami, a French start-up developing plant-based chicken from a "unique protein texturising process", has raised US$30m to fund its first factory.
Paris-based Umiami, set up in 2020 by Tristan Maurel and Martin Habfast, claims the Series A is the largest to date in Europe for meat alternatives. The round was led by Belgium-based Astanor Ventures, Redalpine Venture Partners in Switzerland and investment platform French Partners.
Two years in the making, Umiami said it has developed plant-based chicken breasts using a "unique protein texturising process that gives a fibrous consistency from plant matrixes and allows control of fibre size, direction and thickness", a process, reflecting the company name, that it claims is superior to extrusion practises.
It plans to target private-label customers, the foodservice channel and food manufacturers in northern Europe, North America and south-east Asia.
The company will open an "industrial R&D centre" near Paris by May this year focused on scaling-up production and new products, followed by a production plant by the end of 2023. Once operational, 200 new workers are expected to be employed at the site. Umiami has a staff of 20 people.
Co-founder Maurel said in a statement: "We must see umisation as a development platform opening a new chapter for the plant-protein market. It provides an exceptionally similar texture, limits the alteration of the vegetable proteins, preserves food flavours and does not require the addition of artificial texturising agents."
Maurel told Just Food the company has raised EUR30m (US$32.7m) to date and expects to roll out the first products later this year in western Europe and North America.
Returning investors on the Series A were Verso Capital, a growth investor in Luxembourg, VC Newfund Capital in Paris, and French peer KIMA Ventures. The French Tech Seed Fund, managed by investment bank Bpifrance, also took part.
Hendrick Van Asbroeck, partner at Astanor, added: "Whole cuts are a major hurdle to the widespread integration of plant-based alternatives to meat and fish into the global diet. The founding team's advanced technical research has resulted in a truly unique product that stands out on the international stage and we are excited to support them in this next step of development."
Just Food analysis, December 2021: Is US plant-based meat market facing inflection point or short-term blip?