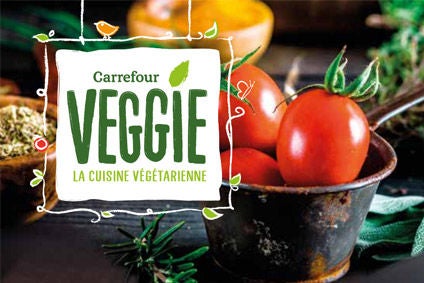 Newly-released statistics have revealed the sale of vegan and vegetarian products in French supermarkets and hypermarkets increased by 24% last year.
Research body Xerfi's data showed the market was worth EUR380m (US$435m) in 2018.
The institute suggested such strong growth will continue. It is anticipating annual growth in the category of 17% between 2019 and 2021, predicting the market will be worth EUR600m within three years.
It said: "The multiplication of food scandals, the questioning of the supposed benefits of milk and meat, or the increased sensitivity to animal welfare have in fact pushed the French to turn away from meat products in favour of vegetable proteins.
"It is in this context that the plant takes its ease on the shelves, installs [itself at] a la carte restaurants and invites [itself] more and more on our plates."
Xerfi suggested flexitarianism (consuming less but better meat and more plant products) is an essential factor here, building on "the more radical choices of vegetarianism or veganism".
It said the major retailers such as Carrefour played a pioneering role in the growth of non-meat products in France by launching vegetarian and vegan options with food producers such as Danone, Nestlé and Fleury Michon following suit.
"Many start-ups specialising in vegetarian and vegan products have also hatched, such as Funky Veggie or Ici & là," it said.
"Thanks to extensive marketing work and a promise of very broad value (vegan, organic, healthy, fair, etc.), some of them have managed to reach the shelves of supermarkets."
Xerfi concluded future sales growth will largely depend on extending the offer into new segments such as canned or frozen foods and highlighting the offer through specific brands.
It said the expansion of the consumer base will also be decisive, pointing out that vegetarians and vegans account for only about 2% of the French population.
"Vegetarian products are in the process of breaking free from their role as substitutes to build their own identity that manufacturers and distributors have every interest in developing to capture more value," it said.