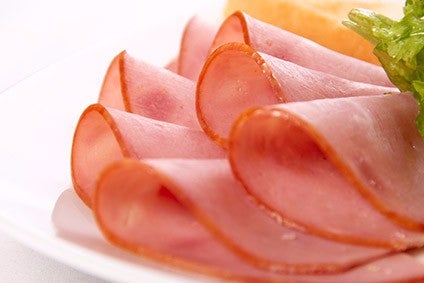 France's competition authority has handed out fines totalling EUR93m to 12 firms in the charcuterie sector after ruling they took part in a price-fixing cartel.
It follows an investigation launched in October 2018.
"The manufacturers involved worked in concert in order to purchase cuts of ham from slaughterhouses at lower prices and/or were fixing the price increases for the cold meat products they intended to charge mass-market retailers for their branded products or 'economy products," L'Autorité de la Concurrence said in a statement.
The practices took in products including ham, sausage and chorizo, it noted.
The affair came to light thanks to procedures that allow companies involved to make disclosures to the Autorité and benefit, under certain conditions, from full or partial exemption from fines.
In this case, Campofrio and Coop applied for leniency and supplied information for the investigation, the watchdog said. However, it did not grant full exemption from fines to these two firms.
Cooperl Arc Atlantique was handed the biggest fine (more than EUR35.5m) followed by Les Mousquetaires (close to EUR31.8m), Fleury Michon (almost EUR14.8m) and Coop (just over EUR6m).
The statement continued: "By holding secret talks on the positions to adopt prior to negotiations, the cold meat manufacturers imposed a mode of organisation that replaced effective competition and which relieved the interested parties of any uncertainty about the conduct of their competitors."
When determining the level of fines, the Autorité said it took into account the strong negotiating power of the mass-market retailers – which limited to a certain extent the impact of the practices on consumer prices – the difficult economic situation in the category and the financial difficulties experienced by some companies.