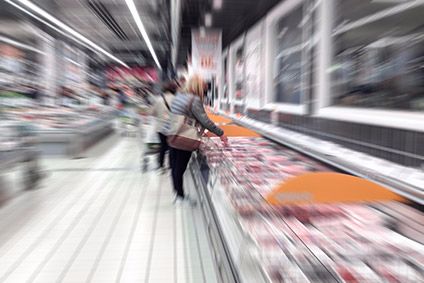 France's competition regulator is to "deepen" its investigations into two new purchasing tie-ups involving five of its largest food retailers.
L'Autorité de la Concurrence said today (16 July) it had opened "inquiries" into the formation of a buying pact involving three French grocers – Casino, Auchan and Schiever – and another between Carrefour and Système U .
The watchdog said its investigations would also look at another agreement struck between Carrefour and the UK's largest food retailer, Tesco.
The pact between Casino, Auchan, Schiever and Germany's Metro Group – forming a partnership called Horizon Alliances – was publicly announced in June, with the authority informed a month earlier. Carrefour and Système U also announced their tie-up in June. Tesco and Carrefour announced their own "long-term, strategic alliance" earlier this month.
"Despite the notification of these purchasing partnerships within the required legal time frame, which is without prejudice to the analysis of the content of these agreements in view of competition law, the Autorité decided to reinforce its investigations into these purchasing agreements, and opened, for every alliance, an inquiry in order to assess the competitive impact of these purchasing partnerships on the concerned markets, both upstream for the suppliers, and downstream for the consumers," the regulator said today, referring to the Horizon Alliances and Carrefour/Système U pacts. "This investigation was extended to the alliance between Carrefour and Tesco."
The watchdog added: "In this framework, the investigation services will be interrogating the suppliers concerned in these agreements along with competitors not directly involved. For this reason, the investigation services of the Autorité invite the suppliers, whether they are involved or not in these alliances, to reach out to it in order to let the Autorité know of possible concerns that they might have regarding the effects of the alliances."
just-food approached Auchan, Casino, Carrefour and Système U for comment. Auchan and Casino provided a statement on behalf of Horizon Alliances.
It read: "As far as Horizon Alliances is concerned, the Authority opened an investigation on 24 May 2018, following the submission of the information file on 18 May 2018. This procedure, which is standard and non-suspensive of the agreements' implementation, allows extended access to information and, in particular, allows suppliers to be interviewed.
"Moreover, in order to be always more respectful of the right balance in relations with suppliers, Horizon's partners – a new generation purchasing organisation – took several commitments directly inspired from the conclusions of the General French Food Convention (Etats Généraux de l'Alimentation)."
The convention, which looked at market conditions in the grocery sector, issued its conclusions in December, including changes to promotions and raising the threshold at which retailers can sell products.
Through Horizon Alliances, Auchan, Casino, Schiever and Metro's French arm will jointly negotiate their purchases from the "main manufacturers of national brands". Small and medium-sized businesses, as well as farmers, are not affected. The retailers will also jointly send out tenders for "their non-differentiating, basic, private-label brands".
A five-year deal between Carrefour and Système U "will involve cooperating on purchasing the biggest national and international brands and provides for increased commitments in favour of French agricultural producers", the retailers said in June. "Carrefour and Système U will maintain separate commercial and promotional policies."
Carrefour and Tesco has said their pact would "cover the strategic relationship with global suppliers, the joint purchasing of own brand products and goods not for resale".