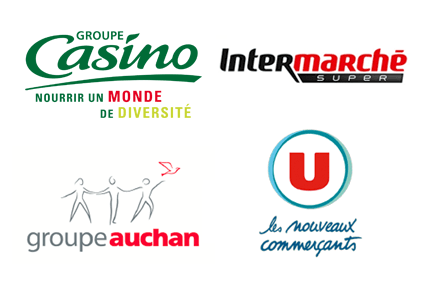 The French competition authorities today (6 November) announced two distinct lines of inquiry into the planned purchasing partnerships between Casino and Intermarché and between Auchan and Système U.
In September, Auchan and Système U signed an agreement to negotiate jointly with national and international brand owners in 2015. A similar agreement was announced a month later between Casino and Intermarché to co-ordinate next year's negotiating efforts in France.
At the request of France's economy minister, Emmanuel Macron, the Autorité de la Concurrence is to assess the exchange of information that such agreements imply in a "concentrated environment".
A separate request from the Senate economic affairs commission has asked for an evaluation of the increasing concentration of retail buying power and its impact on suppliers. The application comes with a request from the all-party commission for "…suggested modifications to the law.."" that would "rebalance" supplier negotiations. Recent legislation on food and farming also had broad cross-party parliamentary support.
A spokesperson for the French food manufacturers' association, the ANIA, called today's announcement "good news" in the light of the organisation's repeated calls for government action to curb abuse by retailers during and after negotiations.
When the two deals were announced, the ANIA had warned about the impact on suppliers. "Neck and neck, only four players now share 90% of the market," Jean-Philippe Girard, president of ANIA, the French food industry association, said at the time. "We fear that this new merger marks the end of any prospect of improvement for our food industry and threatens jobs, our investment capabilities and upstream agricultural partners further." Girard added the agreements would "accelerate the deflationary spiral on food".