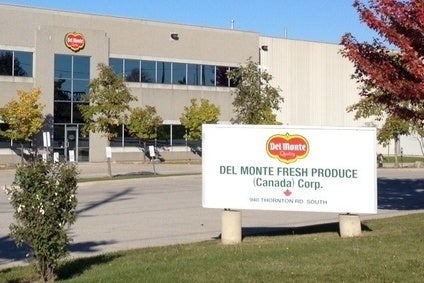 Fresh Del Monte Produce booked a jump in earnings during 2014 – a year the US company termed "outstanding", with sales gains across all business segments and geographies.
Operating income in the 12 months to 26 December jumped to US$173.5m, compared to an operating loss of $28.1m last year as the company lapped asset impairment expenses of $136.7m. Net income rose to $144.6m, up from a loss of $33.9m in 2013.
Net sales in the period increased to $3.93bn versus $3.68bn last year. "Our performance in 2014 was driven by increased sales in all of our business segments and geographic regions," chairman and CEO Mohammad Abu-Ghazaleh said.
"We made tremendous progress towards our strategic objectives of expanding our distribution channels, moving into key markets worldwide, and introducing new products. Our steady focus on controlling costs and creating efficiencies also contributed to our results. As we begin 2015, we are poised to capitalize on the opportunities in front of us."