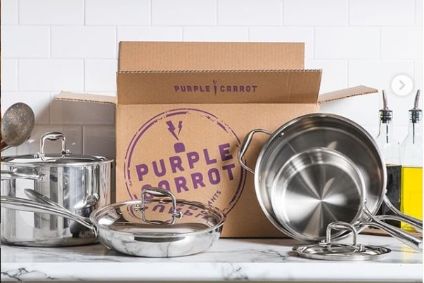 Fresh Del Monte Produce of the US is diversifying its operations with an undisclosed investment in plant-based meal kit provider Purple Carrot.
Founded in 2014 by chief executive Andy Levitt, Purple Carrot delivers fresh, pre-portioned ingredients across the US to people to cook healthy, plant-based meals at home. The company is based in Needham, Massachusetts.
While Fresh Del Monte did not provide any financial details or terms of the deal in a statement announcing the transaction, media reported the investment amounts to US$4m.
Commenting on the deal, Fresh Del Monte's chairman and chief executive Mohammad Abu-Ghazaleh said: "This investment builds on our commitment to seize growth opportunities that will further diversify our business, leverage our distribution network and infrastructure, and get healthful, fresh fruit and vegetable offerings in as many channels as possible.
"Purple Carrot has tremendous growth momentum in the fast-growing plant-based food segment with a well-known brand and an authentic connection with its customers. We believe there will be significant opportunities for our teams to create increased value through product mix and channel expansion."
Bloomberg reported that Purple Carrot is targeting to reach annual revenue of about US$50m, well behind fellow meal kit providers Blue Apron and HelloFresh.
The news agency quoted CEO Levitt as saying: "We see this as a real strategic advantage over time. It's a very good fit."