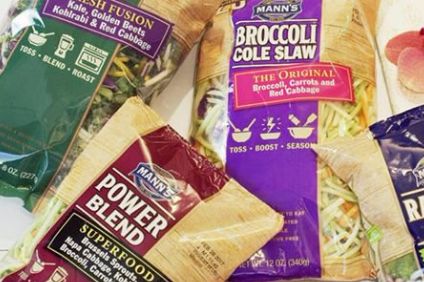 Fresh Del Monte Produce is to acquire Californian vegetable business Mann Packing Co. for US361m.
The deal, announced today (6 February), is expected to close in the first quarter of 2018 and be accretive to earnings in the first year, Fresh Del Monte said.
Mann Packing, which had annual sales of around $535m in 2017, was established in 1939 and is based in Salinas, California. It is a grower, processor and supplier of fresh vegetables, including washed and ready to eat fresh-cut vegetables, snack packs and party trays, as well as washed and trimmed lettuce products for the foodservice and retail markets.
Mohammad Abu-Ghazaleh, chairman and chief executive officer of Fresh Del Monte, said: "Mann Packing's strength in the vegetable category, one of the fastest-growing, fresh-food segments, will allow us to diversify our business, leverage our distribution network and infrastructure and increase our market reach.
"In addition, this transaction will provide us with synergies, enhancing our ability to better serve our combined customers and address consumers' needs for healthier products.
"This acquisition is a significant step towards our goal to be the world's leading supplier of healthful, wholesome and nutritious fresh and prepared food and beverages for consumers."