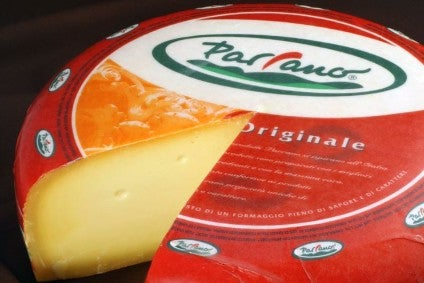 Dutch dairy cooperative FrieslandCampina is solidifying its position in the US market after formalising the acquisition of Best Cheese Corporation.
The financial terms of the deal for speciality cheese manufacturer Best Cheese were not disclosed in a statement today (19 December) from Friesland. Located in New York's Westchester County, Best Cheese is an importer of brands such as Parrano, Robusto, Melkbus and Gouda-style cheeses, all made from milk sourced from cows, goats or sheep.
Back in August, the Dutch co-op said it had taken over the activities of Best Cheese Holland, including its brands Parrano and Tjiezi, and that the two companies had also reached an agreement on the acquisition of the import and sales activities of Best Cheese in the US.
Friesland's latest purchase comes hot on the heals of another deal announced earlier this month for US-based cheese importer Jana Foods. And beyond the US, the company revealed last week it was buying up Spain-based cheese co-packer and distributor Millán Vicente.
Commenting on its most-recent US deal, Roel van Neerbos, the president of Friesland's consumer dairy division, said: "The Americas is a strategic growth market for us. By acquiring Best Cheese and Jana Foods we will be able to grow our cheese business in the region further. As a part of our transformative strategy, we continue to focus on delivering the best product to serve consumer's needs."
Like Jana before it, Best Cheese will be integrated into Friesland's US consumer dairy business. The co-op said former shareholders of Best Cheese, including Netherlands-based investment firm Antea, will no longer be involved in the business.
Willem Jan Rote, who was the owner of Best Cheese, added: "The combination of Best Cheese's USA position as an established speciality cheese vendor and the strength of FrieslandCampina as the leading supplier of Dutch cheese, will take the success of our brands Parrano, Robusto and Melkbus to the next level."