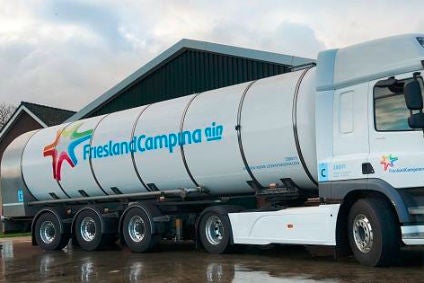 Frieslandcampina has announced plans to restructure production at three of its operating companies in a move that will cut 140 jobs in the Netherlands.
The dairy group is closing its FrieslandCampina Cheese facility in Rijkevoort and transferring production to sites in Bedum, Gerkesklooster and Workum. The move will result in the loss of 55 permanent and 13 temporary jobs in Rijkevoort. The closure is scheduled for the third quarter of 2017.
FrieslandCampina is slimming down its business-to-business butter plant in Den Bosch as the preparation of butter specialities for industrial buyers is relocated to Noordwijk. A total of 21 permanent and 19 temporary jobs will be lost at the site. The changes will come into force in the first quarter of 2016.
The co-operative also said it will concentrate production at its organic dairy, including the Campina Boer en Land brand, in its location in Maasdam. As a result, the company will close its production location in Limmen in the middle of next year with a loss of 26 permanent and four temporary jobs.
In the Netherlands, the company will market its organic activities under the Campina brand, the company said. Weerribben Zuivel will take over the Zuiver Zuivel brand. FrieslandCampina will continue to sell organic butter and cream for food processing businesses under its trade name Ecomel.
"These measures will support FrieslandCampina's growth plans in organic dairy and will not have any consequences for the 122 organic and 11 biodynamic member-farmers of Zuivelcoöperatie FrieslandCampina," the company added.
The company said it is investing around EUR30m (US$31.8m) in production at the three business units to boost capacity elsewhere. However, no additional jobs will be created.