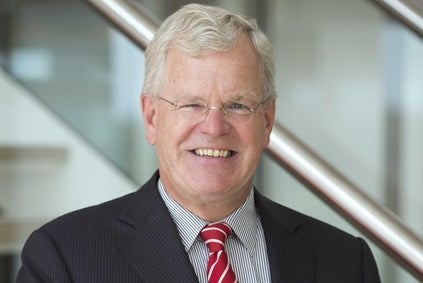 FrieslandCampina has appointed Roelof Joosten, COO of its ingredients arm, to the post of chief executive after CEO, Cees 't Hart, accepted the the top job at Carlsberg.
Piet Boer, FrieslandCampina's chairman, paid tribute to 't Hart and expressed his confidence in Joosten and the dairy giant's strategic direction. "We are immensely indebted to Cees 't Hart for his dedication and commitment over the past seven years and regret to see him go. In Roelof Joosten, however, we have an excellent and experienced successor ready to take up the reins from within the organisation. With this in mind, the supervisory board is confident that the strategy of growth and value creation the company is pursuing can be continued successfully."
Joosten has been a member of the FrieslandCampina executive board since 2012. He joined the company in 2004 and, in addition to the ingredients unit, Joosten has headed up the group's infant nutrition business.
Joosten said the appointment of an internal candidate demonstrated the board's "confidence in the current management". He continued: "The fact that there is chosen for an internal candidate is an encouraging sign for the organisation as a whole. FrieslandCampina has undergone a remarkable development with Cees 't Hart at the helm. I look forward to continuing to build a strong FrieslandCampina, together with my colleagues."