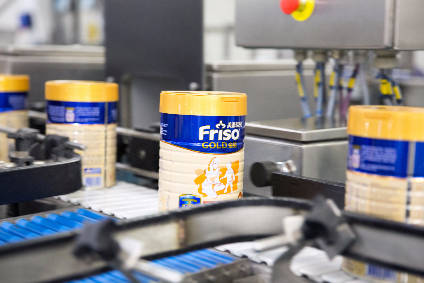 European dairy group FrieslandCampina is funding "bold" action on sustainability by issuing new "green" promissory notes to fund moves to reduce its environment footprint worldwide.
The co-operative is issuing EUR300m (US$341.5m) of Green Schuldschein notes. They are the first "green" debt instrument issued by a dairy company, FrieslandCampina said. The transaction consists of four tranches with fixed interest rates, at an average interest rate of 1.4%.
"The issuance of this green promissory note shows that FrieslandCampina is willing to take bold steps in sustainability," CFO Hein Schumacher said. "We reduce the environmental footprint worldwide and we invest in programmes for local farmers in Asia, Africa and East Europe to help them improve their farm management and milk quality. This promissory note is of interest to investors that support our ambitions for sustainable growth in the entire milk chain."
Proceeds will be used to cut the environmental footprint of three Dutch production locations in Borculo, Leeuwarden and Veghel, as well as a plant in Manilla in the Philippines. Other projects eligible for proceedings are the projects of FrieslandCampina's programmes in Asia and Africa, where the company offers assistance to local farmers to improve farm efficiency, the company said.
The offer was more than three times subscribed and attracted German savings banks, international institutional investors as well as international banks, FrieslandCampina revealed.