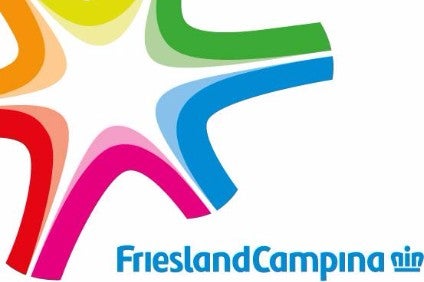 FrieslandCampina, the Netherlands-based dairy giant, has outlined how it plans to invest in its business in China in 2018.
The cooperative is spending EUR100m (US$123.5m) on its Chinese operations, which take in a range of a consumer-facing dairy products and the supply of dairy ingredients to manufacturers in the country.
Asked specifically how the money would be invested, a spokesperson said: "Marketing and sales to support the growth of our activities in China."
The spokesperson added: "In China, FrieslandCampina's Friso IFT products, which are wholly imported from the Netherlands, and Dutch Lady IFT products, which are locally produced, are well received by consumers. Also, [the company] provides raw dairy to large and medium-sized enterprises in China, as well as operating and selling Black & White evaporated milk, Black & White pure milk, cheese, butter and other products."
The spokesperson would not be drawn on the level of FrieslandCampina's investment in China in 2017.
FrieslandCampina's interests in China have not been without challenge in recent years. In February, the co-op took full control of a local venture with Huishan Dairy, a Chinese group that spent much of 2017 dogged by financial difficulties and controversy.
The spokesperson said FrieslandCampina had attained management control of the venture before that transaction two months ago and said it would "continue production and marketing of infant milk formula under the Dutch Lady brand and also production for other FrieslandCampina entities".
Asked why FrieslandCampina has confidence it can grow its overall business in China, the spokesperson added: "We are optimistic about the development of the Chinese market. With the average increased income among Chinese, there is great potential in third- and fourth-tier cities, and 50% of future growth will come from third- to sixth-tier cities. Our activities focuses on showing consumers our quality is consistent, and our products are continuously upgraded so as to realise organic growth and development."