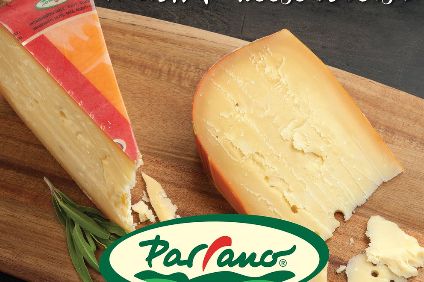 Dutch dairy cooperative FrieslandCampina has taken over the activities of Best Cheese Holland, including its brands Parrano and Tjiezi.
FrieslandCampina and Best Cheese have also reached an agreement in principle on the acquisition of the import and sales activities of Best Cheese in the US.
Financial details of the deal have not been disclosed.
FrieslandCampina said the deal is a response to consumer demand to use more cheese in cooking and for dairy snacks as dippers.
The Parrano brand is known for its cheese flakes, grated cheese and powder cheese in the Italian style and is sold by major Dutch retailers.
With the acquisition of dairy dipper activities, including Tjiezi, FrieslandCampina is capitalising on the growing market for dairy snacks in, Europe, Asia and North America. The dippers are sold by retailers and international discounters.
The acquired activities will be integrated into FrieslandCampina Consumer Dairy with effect from 15 September.
Roel van Neerbos, president FrieslandCampina Consumer Dairy, said: "The acquisition of the brand Parrano and the dairy dippers fits in well with our ambition to provide dairy products for all consumption moments. These brands are a fine addition to our cheese activities."
Paul Wilde, director of Best Cheese Holland, said: "This acquisition allows for further international growth of the products of Parrano and Tjiezi."
Wilde will remain involved in the activities of Tjiezi after the transaction.