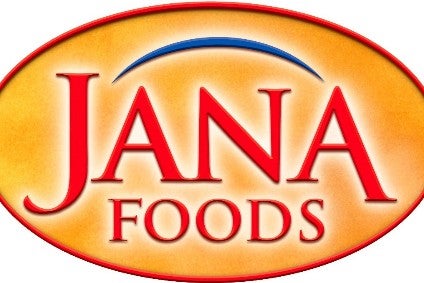 FrieslandCampina has announced the acquisition of Jana Foods, a US-based business that currently imports and markets Dutch cheese from the dairy cooperative.
Jana Foods is located in New Jersey and also has facilities in San Francisco and Miami. Founded in 1995, the company imports cheese from UK brand Wyke Farms, as well as the Netherlands-based FrieslandCampina. It also counts companies in Australia, Denmark, Argentina, the Czech Republic, Greece, Italy and Hungary among its suppliers.
Terms of the deal were not disclosed in a statement from FrieslandCampina today (4 December).
Roel van Neerbos, the president of FrieslandCampina's consumer dairy division, said: "This investment is in line with our strategy to grow our cheese business and strengthens our position in The Americas. This deal will allow us to offer consumers a wider portfolio of innovative products for the US market."
The deal comes on the back of an announcement in August, when FrieslandCampina said it had taken over the activities of Best Cheese Holland, including its brands Parrano and Tjiezi. The two companies also reached an agreement on the acquisition of the import and sales activities of Best Cheese in the US.
However, only last month the Amersfoort-based dairy co-op said it was mulling the future of a cheese plant in Bree, Belgium, a decision that would result in the loss of jobs for the 28 workers if its closure materialises.
From Jana Foods' viewpoint, the company's former owner and chief executive Dan Lynch will remain part of the business in the capacity of vice president for imports and senior commercial adviser. The firm will be incorporated into FrieslandCampina's US consumer dairy operations.
"The company [Jana] has been an important strategic partner of FrieslandCampina in the United States for many years," the co-op said. "They have helped establish a strong position for FrieslandCampina's international cheese with the distribution of the Kroon and Gayo Azul cheese brands."