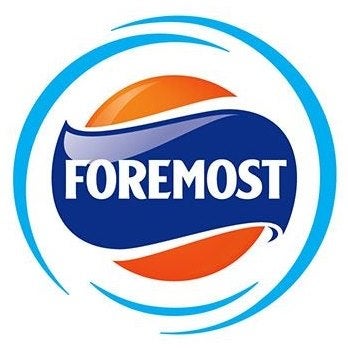 FrieslandCampina said it will appeal a decision made by a court in Thailand requiring the Dutch dairy cooperative to pay compensation to an unnamed business-to-business customer.
The co-op said the judgement by the court, passed on 31 May, relates to a contractual arrangement that FrieslandCampina claims ended in 2019.
FrieslandCampina has been ordered to pay compensation to the client amounting to THB2.2bn (US$70.4m), but the co-op plans to lodge an appeal because it does not agree with the judgement.
In a statement this morning (8 June), FrieslandCampina said: "Based on its interpretation of the contract between FrieslandCampina and this client, the court concluded that, between 2009 and 2019, FrieslandCampina had overcharged its client. This contractual relationship ended at the end of 2019. Possible consequences for FrieslandCampina's results are being studied."
A spokesperson for FrieslandCampina told Just Food that the co-op had agreed not to disclose the name of the B2B customer and declined to provide further details in terms of the products involved and the nature of the client's business.
The person explained that the dairy firm has only so far had a verbal communication from the Thai court, confirmed as being located in Bangkok, and is waiting upon written confirmation normally corresponded within 15 to 30 days from the oral judgement.
"The written judgement may differ from the oral one, so we are awaiting the substantiated judgment. We do know that the court has interpreted the contract contrary to how we have always interpreted it," the spokesperson said.
"We strongly disagree that we have acted against our agreements with the client and charged too high prices. The client has had the opportunity to challenge the conditions for ten years, every quarter. That is why we do not understand why our client has allowed the situation to go on for so long and has only come forward with a claim at such a late stage."
FrieslandCampina has an office in Bangkok and a production facility in Samrong, located in the north-eastern province of Udon Ratchathani. It manufactures the Foremost brand of ready-to-drink condensed and UHT milks and RTD yogurts, which are distributed in Thailand and exported to other parts of Asia, according to the co-op's website.
In January, speculation in the media emerged that FrieslandCampina was weighing up whether to give up a 50% holding in a joint venture formed in Thailand in 2007 with Bangkok-based Thai Advanced Food. Bloomberg cited "people with knowledge of the matter" as suggesting the co-op could raise up to US$500m through selling its stake in the Betagen JV manufacturing yogurts and yogurt drinks.