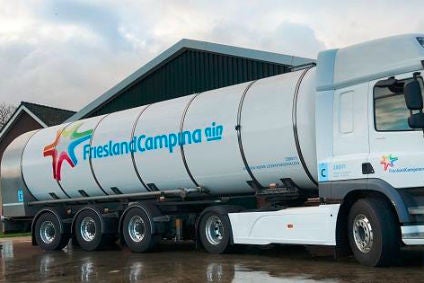 FrieslandCampina, the Dutch dairy group, is to axe 40 jobs across domestic sites in the towns of Lochem and Veghel sites as part of an efficiency drive.
The co-operative said it had conducted research into "the possibilities to improve the methods of working, raise efficiency and reduce costs" at the two plants.
A majority of the "considerable savings" FrieslandCampina is looking to achieve over the next three years would come from "making better use" of the capacity of production lines and by reducing the use of materials and energy, it said
At the Lochem site, which produces butter, butter oil and milk powder, the changes will see 18 permanent employees and 14 temporary staff lose jobs over the next three years. At the plant in Veghel, which produces ingredients, 22 permanent jobs and 34 temporary jobs will be lost.
FrieslandCampina said it wants to "make financial resources available to establish growth" as part of its so-called route2020 strategy, which the company launched in 2010.
"An efficiently functioning organisation is important in order to be able to process and valorise all the milk supplied by the member dairy farmers in a competitive way," it added in a statement.