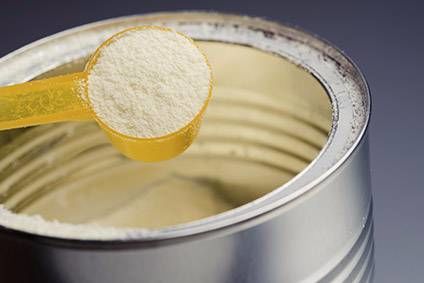 Frieslandcampina is opening a facility to produce infant nutrition ingredient galactooligosaccharides (Vivinal GOS) in Borculo in the Netherlands.
The ingredient is used in a range of infant nutrition products and increased capacity will allow FrieslandCampina to respond to "increasing worldwide demand for high quality ingredients for use in infant nutrition", the company said.
Tine Snels, executive director of FrieslandCampina's ingredients arm, said: "Our new hyper-modern facilities mean we can now respond even more effectively to the growing demand for Vivinal GOS, both for use by other parties and in our own infant nutrition products."
In the first half of 2015, FrieslandCampina's infant nutrition activities recorded volume growth of 15.8%.
FrieslandCampina produces galacto-oligosaccharides at two locations – in Borculo in the Netherlands and in Warrnambool in Australia. The Borculo site is part of the group's FrieslandCampina Domo's ingredients arm.
The site in Australia is part of FrieslandCampina's Great Ocean Ingredients venture with local business Warrnambool Cheese and Butter Factory, a company now majority-owned by Canadian dairy giant Saputo. The then Friesland Foods and Warrnambool set up Great Ocean Ingredients in 2007.
Mother's milk contains oligosaccharides. When developing Vivinal GOS, FrieslandCampina uses lactose from cow's milk to ensure its infant nutrition contains galacto-oligosaccharides.