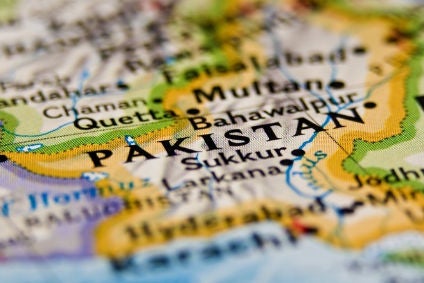 Frieslandcampina , the Dutch dairy group, is looking into buying a majority stake in Engro Foods, the Pakistan-based dairy company.
In an announcement this morning (3 March), FrieslandCampina said it would "start investigating a possible acquisition of an interest up to 51% in Engro Foods".
FrieslandCampina's statement came alongside the publication of its financial results for 2015. The co-operative increased its profits last year amid lower input costs and moves to sell more "added-value" products.
The company's combined Asia and Oceania business accounted for 30.3% of its EUR11.27bn in annual revenues. The division is FrieslandCampina's largest by sales.
An investment in Engro Foods would mark FrieslandCampina's entry into Pakistan's dairy sector.
Engro Foods sells a range of dairy and ice cream products. Its brands include Olper's and Omore.
According to a report from Euromonitor published last August, Engro Foods is the second-largest company by sales in drinking milk in Pakistan, behind Nestle.
The company's export markets include the United Arab Emirates, Singapore and Sri Lanka, according to its website.
Engro Foods' sales stood at PKR43.03bn (US$410.9m) in 2014, its website says.