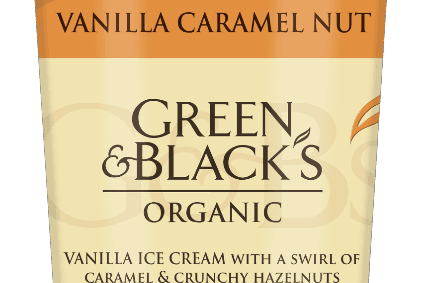 UK ice cream manufacturer Froneri is taking over all production of the Green & Black's organic ice cream brand owned by food giant Mondelez International.
Froneri is a joint venture spin-off between Switzerland's Nestle and the UK's R&R Ice Cream, which when instigated in 2016 made it the UK's largest ice cream producer.
Charlotte Hambling, head of UK marketing for Froneri, said: "We are proud to be adding another fantastic brand to our premium tubs range that already includes some of the most-loved and well-known household names from Mondelez.
"Green & Black's has a unique opportunity in the sector as its mix of high-quality flavours and ingredients, as well as its organic credentials, make it a perfect choice for foodies who are looking for a treat of the finest quality."
Green & Black's is perhaps better known for its range of premium chocolates, a reputation Froneri hopes to emulate in its ice cream.
In celebration of the new partnership, Froneri will roll out three new additions to Green and Black's organic ice cream: salted caramel, chocolate and ginger, and chocolate and salted caramel.
The company said: "The new additions to the range will seek to establish the brand as the leader in super premium ice cream and occupy a gap in the market for a premium brand whose organic credentials give it an even higher level of luxury."
Brandt Maybury, Green & Black's taste specialist, added: "We are delighted to be working with Froneri who have a fantastic reputation for producing some of the best ice cream products on the market. Their understanding of quality, great taste and flavours is the perfect choice for upholding Green & Black's reputation as the ultimate in premium luxury."
The three new 500-gram tub additions will complement the existing organic ice cream varieties of Green & Black's Vanilla, Vanilla Caramel Nut and Chocolate variants. Mini pots of 120 millilitres will also be available.