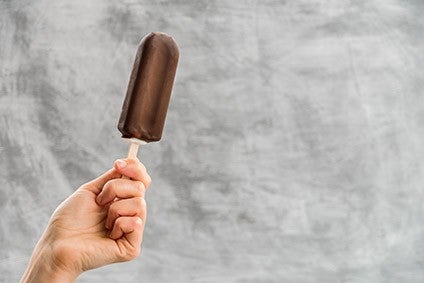 UK-headquartered ice cream business Froneri has revealed the Eskimo Pie product sold under its US-based Dreyer's brand will be re-named Edy's Pie from next year.
Eskimo Pie, the brand used for more than 100 years, is to be ditched as it is considered racially insensitive.
Froneri, a joint venture between food giant Nestlé and private-equity firm PAI Partners, said in June the ice cream product would get a new name and look.
The ice-cream maker became the latest food business to announce it was changing or reviewing brand imagery in the wake of widespread protests against racial prejudice following the death in police custody of African-American George Floyd.
PepsiCo said it would change the brand name and logo of its US pancake mixes and syrups brand Aunt Jemima after acknowledging their "origins are based on a racial stereotype".
And Mars swiftly followed, announcing "now is the right time to evolve" its Uncle Ben's rice and sauces brand, including its visual brand identity. The product has since been re-named Ben's Original.
The Eskimo Pie, ice cream coated with melted chocolate, has since ceased production under that name.
In a statement, Froneri said: "We are proud to share that we have trademarked the new name for this ice cream bar – Edy's Pie. The name Edy's Pie was chosen in honour of one of our company's founders, candy maker Joseph Edy, as well as a form of tribute to the entrepreneurial origins of this treat."
The company said it anticipates Edy's Pie ice cream bars to be on shelf in early 2021.
The Eskimo Pie bar got its name from the indigenous people of the Arctic regions. Its packaging featured a young boy dressed for snowy conditions.
Many people consider Eskimo a derogatory term created by colonisers.