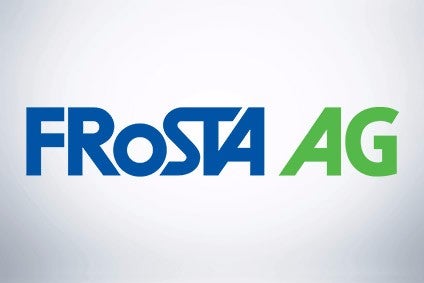 FRoSTA, the Germany-based frozen food group, has booked a rise in profits and sales for 2016.
The group said yesterday (23 March) sales for 2016 were EUR446m (US$481m), an increase of 5.9% over the previous year.
Frosta said its consolidated net profits was "in line with expectations" and reached EUR21.6m, compared to EUR18.2m in the year-ago period.
Sales of products sold under the Frosta brand in Germany increased 25.7%, the group said, citing data from IRI.
Overseas sales also increased, rising from EUR189.1m in 2015 to EUR199.3m. "In doing so, Frosta expanded its leading market position in Eastern Europe, especially in Hungary and Romania," the group said.
However, Frosta's private-label sales were flat at EUR238.9m compared to EUR237.8m previously. The company said the business was still "characterised by strong price pressure", Frosta said.
Meanwhile, Frosta said investments in "future projects at all locations increased significantly" over the year to a total investment cost of EUR26m compared to EUR 14.4m in 2015, which the group said was fully financed from cash flow. The move follows the launch of a programme to label all the group's branded products with information on the origin of the ingredients in the products.
The group's total workforce across Germany and overseas also increased slightly in 2016 to 1,665 compared to 1,631 in the previous year.