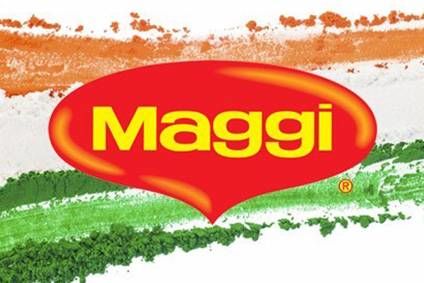 The Food Safety and Standards Authority of India has reportedly appealed the court ruling that lifted the ban on Nestle's Maggi noodles being sold in the country.
According to Reuters, the FSSAI argues the Bombay High Court mistakenly asked Nestle to provide fresh samples of noodles for testing at government laboratories. The regulator claims a neutral body should have been asked, the news agency reported.
Speaking to India's The Economic Times newspaper, FSSAI chairman and CEO Ashish Bahuguna said: "We have appealed in the Supreme Court on two accounts, one is the allegation that our officials acted against the system of natural justice and second the validity of operations of our labs. Our labs follow provisions as stated in the FSS Act and a question on them will bring all our enforcement to a standstill putting the safety of consumers under risk."
The court overturned the FSSAI's ban on Maggi noodles in August. The regulator had prohibited the sale of Maggi noodles in June after claiming tests detected levels of lead higher than those permitted under Indian regulations. The noodles were also said to contain MSG despite being labelled as free from the ingredient.
The court requested fresh tests on Maggi noodles were carried out. In October, the tests returned negative, allowing Nestle to re-start production, subject to further tests on the new batches manufactured.
Maggi noodles returned to the Indian market last week.
In a statement to the Bombay Stock Exchange, Nestle's Indian arm, which is listed locally, said: "It has been brought to our attention that the Hon'ble Supreme Court website has posted that the Food Safety and Standards Authority of India (FSSAI) has filed a case against Nestle India Ltd and others. We have not been served a notice about this and are not yet aware of its content. However, we would like to reiterate that Nestle India is confident of the quality and safety of Maggi noodles and so we will defend ourselves vigorously."