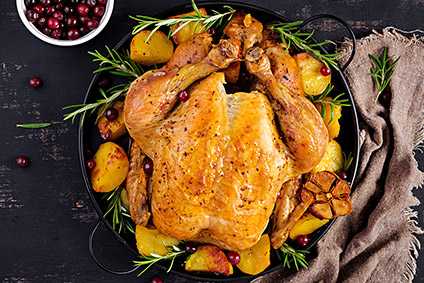 Tambovskaia Indeika, the Russian turkey producer born out of a partnership between Spanish agri-food business Grupo Fuertes and Russian meat giant Cherkizovo Group, is planning to up its production capacity by 50%.
It is spending EUR50m (US$57.3m) on a second phase expansion project.
Tambovskaia Indeika is hoping that when construction work is finished it will be able to produce 85,000 tonnes of turkey produce a year.
The new facilities will feature three finishing sites and a nursery, in addition to a slaughterhouse, a feed factory, an incubator and a motor transport unit. The expansion of the complex – based in the Pervormaysky District in the Russian region of Tambov – is scheduled to be completed by mid-2021.
The launch and construction of this second phase of the project has led to the creation of 250 new jobs, which will join the company's existing 1,400-strong workforce.
The first expansion stage, which took place between 2015 and 2017, saw the market release of the company's first products, which included cold minced meat and a range of ready-to-cook products with natural spices.
Grupo Fuertes is Cherkizovo's fifth-largest shareholder with an 8% stake in the business.
Last week, Cherkizovo announced plans to acquire a poultry plant in Russia's Tula Oblast region from US-headquartered agri-food major Cargill.