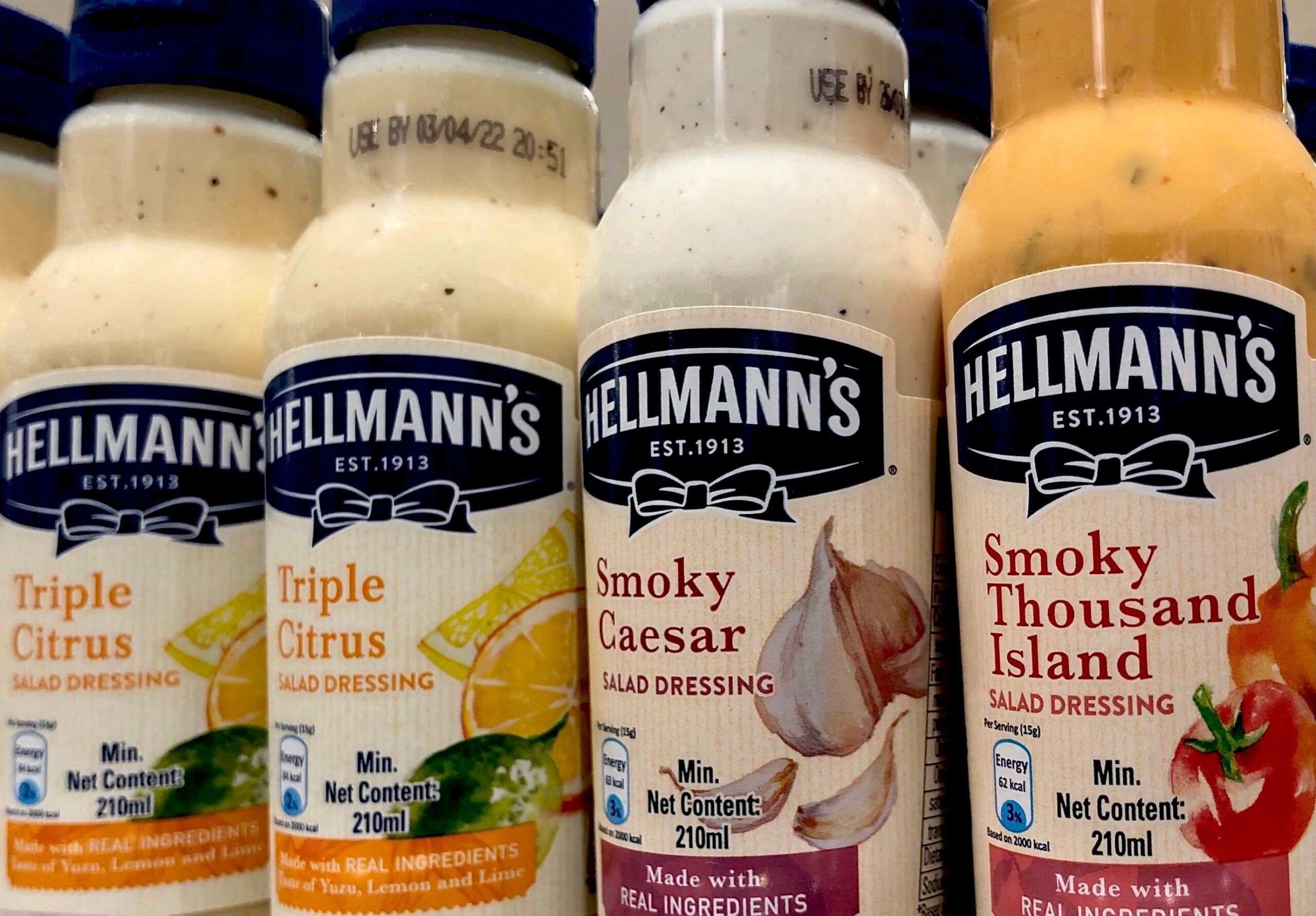 Unilever investor Terry Smith has had another dig at the FMCG giant, levelling further criticism at management for considering selling parts of the food portfolio.
In the wake of Unilever's stalled GBP50bn (US$67.8bn today) bid for GlaxoSmithKline's consumer healthcare business, Smith, one of the founders and CEO of London-headquartered Fundsmith Equity, called the acquisition attempt "a near death experience".
The owner of Hellmann's mayonnaise – a brand previously singled out by Smith – said this week it would not increase its bid for GSK's consumer healthcare business. On Monday, Unilever announced its "strategic direction", which involves expanding its presence in health, beauty and hygiene. GSK said the offer was undervalued.
At the same time, Unilever CEO Alan Jope indicated he will weigh up the future of parts of the food portfolio housed in the foods and refreshment division
Smith claimed last week the FMCG heavyweight had "lost the plot", jumping on Hellmann's as a case in point, describing Unilever as "labouring under the weight of a management which is obsessed with publicly displaying sustainability credentials".
In an update to that critique with founding partner Julian Robins, they wrote: "The irony is that food and refreshment, the business they planned to sell if they were to buy GSK Consumer, outperformed the rest of the business, the one they wanted to materially expand 2 to 1."
And in a further attack against Unilever's management, Smith quoted a reference from billionaire investor Warren Buffett.
"The Unilever management seems to be playing what Warren Buffett lampoons as 'gin rummy' management – like a player in the eponymous card game, throwing away their least promising card(s) each round in the hope they will turn over better ones. They should maybe consider whether the problem may not be with the hand/business but with the player/management."
Smith added, in the context of a failed bid by Kraft Heinz for Unilever in 2017, that the Knorr's soup owner's shares still remain undervalued.
"Five years ago, Kraft Heinz bid $50 (GBP36.50) per share for Unilever. Whilst we have never been Kraft Heinz shareholders and are not fans of their business model, Unilever surely needs to address the fact that five years later the share price is only at the level of that bid. The annualised return on the MSCI World Index over the same period is 12.5%. Why then should we trust this management and board with preserving value for shareholders?"
He continued: "They have already sold the spreads and tea businesses. They have been pursuing a GBP50 billion acquisition and we could have expected further disposals and further major acquisitions if they had acquired GSK Consumer, taking them out of familiar businesses and into a new area where they have very limited expertise (beauty, oral care and OTC health)."
"We believe the Unilever management – or someone else if they don't want the job – should surely focus on getting the operating performance of the existing business to the level it should be before taking on any more challenges."
London-listed Unilever generated a turnover in its 2020 fiscal year of EUR50.7bn, with underlying sales growth of 1.9%.
Over the first nine months of its current financial year, group turnover was EUR39.3bn, with USG of 4.4%. Food and refreshments registered USG of 3% based on a turnover of EUR5.1bn, while beauty and personal care saw USG of 2.6% (EUR5.7bn). Full-year results are due on 10 February.
Smith said Unilever could have done better in its performance, suggesting large-scale deals such as the likes of GSK's consumer healthcare business do not always deliver for shareholders.
AllianceBernstein analyst Bruno Monteyne said this week the bid, which caused the shares to dive, did not have the backing of Unilever's shareholders. The Ben & Jerry's owner has said it will not increase the GSK offer, one that Smith said was the fourth.
"It's clear that the narrative is rapidly changing and Unilever management is aiming to regain control of the narrative by saying they won't bid any higher," Monteyne said.
"It makes it appear as if it is Unilever's decision to stop the bidding rather than the argument…that there is no shareholder backing for the deal (i.e. shareholders decided). Given the share price reaction to the initial plan and the investor outpour of disapproval, the main question now is how much damage has been done to the credibility of the board and management."
Unilever's shares were down almost 12% at one point in early morning trading today (21 January) at 3,643.65pp. They have since recovered to trade relatively flat at 3,662.77.
Smith added: "It is about a near-death experience as it now appears that Unilever's attempt to purchase the GSK Consumer business is now thankfully dead rather than the value of our investment in Unilever.
"Unilever's performance has been poor. It is the worst-performer by a considerable margin amongst the multinational FMCG companies we have owned and not just in terms of share price but also in terms of sales growth."
Speaking to reporters on Monday after revealing the GSK bid and the strategic review, CEO Jope sought to set out the agenda.
"The primary criteria for disposals would be the long-term, intrinsic growth rate of the business. We have an excellent foods and refreshment business with global, leading positions. You will have noticed that it's performed well during the pandemic but it is true that foods and refreshment's long-term growth profile has been below other parts of the portfolio."
He added: "What we're trying to land today is the setting out of our future strategic direction into health, beauty, and hygiene. We have no immediate plans to separate F and R [foods and refreshment] but rotation of our portfolio is part of upgrading into higher-growth spaces."
Smith suggested the announcement of the GSK deal and hints of disposals in food would have pressured Unilever to offload assets perhaps prematurely.
"The fact that the release suggests this could happen 'in the short term' suggests that the GSK deal would have put them under self-imposed timescale pressure, which is far from ideal when possibly selling some of your largest brands. Large, friendly acquisitions rarely deliver value for shareholders."