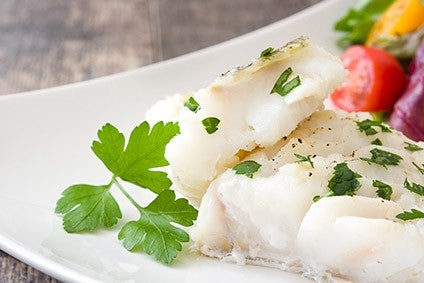 The future of UK seafood supplier Five Star Fish, part of local manufacturing giant 2 Sisters Food Group, is up in the air after the company admitted its business was "not sustainable in its current form for the long-term".
Five Star Fish, based in the eastern English port of Grimsby, in the main supplies UK supermarkets and employs around 400 staff at its plant in the town.
Reports in the UK said this afternoon (28 March) 2 Sisters Food Group plans to close the factory.
Approached by just-food to confirm the reports the plant will be closed, 2 Sisters Food Group provided a statement.
"Five Star Fish has undertaken a full strategic review of its business and has concluded its operation at Grimbsy is not sustainable in its current form for the long-term," the company said.
"We are having on-going discussions with our customers and with other local manufacturers to ensure we explore the full range of options available to us. However, the site is heavily loss-making and despite major investment in recent years, we are unable to reverse the situation.
"Regrettably, we have now reached a stage where we have to enter into a period of consultation with colleagues and customers about the future of the site and what it might mean for them.
"It is important to emphasise that no final decisions have yet been made as the consultation process has only just begun."
Five Star Fish filings at Companies House show the most recent set of accounts available are for the 52 weeks to 30 July 2016.
In that year, Five Star Fish's turnover fell 2.2% to GBP51.9m (US$73.2m). The company reported a pre-exceptional operating loss of GBP4.2m, up from GBP4m a year earlier, amid lower volumes.
The business' total comprehensive loss for the period was GBP4.2m, versus GBP3.3m the year before.