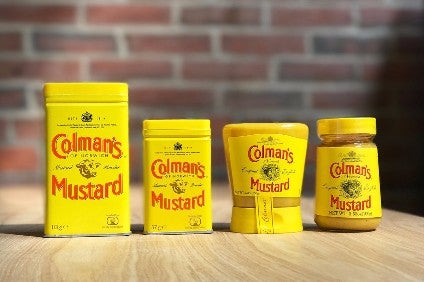 Unilever has told staff at its under-threat Colman's mustard facility in the UK it will be announcing the outcome of the review into the site's future in the new year.
Colman's – which has been a major employer in the city of Norwich for more than 200 years – co-owns the site with soft drinks brand Robinson's, which is owned by Britvic, the UK-based soft drinks group.
Britvic had previously suggested it is to cease production there, which had prompted Unilever to announce a review about the future of its Colman's business on the site.
Now Britvic has confirmed its facility is to close, with production switched to other locations across the UK by the end of 2019. Union leaders are keen to get "clarity" about the future of the Colman's part of the site.
Unite national officer Rhys McCarthy said: "It is very sad news that Britvic is closing its operations in Norwich which potentially has an impact on Unilever workers who the share the same site.
"We have a number of engineering workers on the Unilever site and we will be redoubling our efforts in the next week to get more clarity as to the future of the Unilever part of the site.
"The iconic Colman's Mustard has been produced at the same factory since the 1860s and Unite would strongly like that manufacturing tradition to continue."
In a statement, Unilever said: "We are aware of Britvic's confirmation that it will be withdrawing from our shared Norwich site.
"We have been reviewing our own operations in Norwich in light of Britvic's closure proposal and have confirmed with our employees that we will announce the outcome of our review in the new year."
It said back in October – when the closure of the Britvic facility was first mooted – one option is the facility's "potential closure".
Since then it has been consulting with 113 employees at the Colman's site although, initially, it was expected a final decision would be made before the end of November.