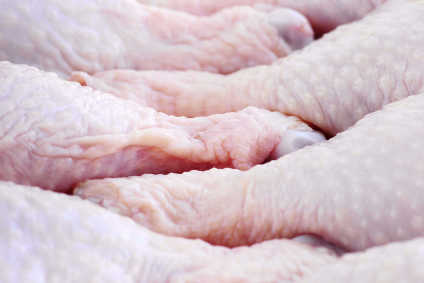 LDC, the French poultry group, has reported an increase in annual sales, with growth from recent acquisitions and the company's underlying business.
For the period to 29 February, group revenues grew 14.9% to EUR3.48bn (US$3.9bn). The growth came mainly from the integration of acquired assets from Avril Group and the acquisition of Societe Drop in Poland. Stripping out the impact of changes to LDC's structure, sales rose 2.3% to EUR3.08bn.
In the fourth quarter, sales grew 14% to EUR929.6m. On an organic basis, sales increased 3.1%.
LDC said the integration of its new French assets and the "dynamics of its brands" made the company confident it could achieve an operating income of "greater than" EUR150m for the year. Operating income for the year earlier was EUR153.5m.
The company will report its full results on 25 May.
FY sales by division
Poultry +18.7% to EUR495.5m. Some organic growth and boost from integration of Avril assets
International +22.1% to EUR245.1m. Organic growth and sales from Polish firm Societe Drop
Catering +4.5% to EUR531.5m