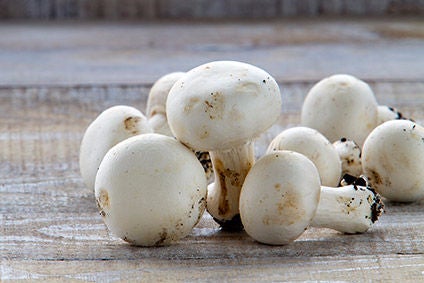 Fyffes, the Irish produce company, has acquired Canadian mushroom group All Seasons Mushrooms for CAD59.1m (US$45.9m).
British Columbia-based All Seasons is one of the largest mushroom producers in western Canada, Fyffes said in a statement this morning (8 September). It operates four facilities – three of which are company-owned and one of which is leased.
The move follows Fyffes entry into the Canadian mushroom sector when it acquired Highline Produce earlier this year. Fyffes said the latest acquisition will be "highly complementary".
Fyffes chairman David McCann said that the deal would mean Fyffes combined mushroom businesses will have a coast-to-coast presence in Canada. "It represents an excellent strategic addition to the Highline business which we acquired earlier this year. Together, Highline and All Seasons will be well placed to provide Canadian customers with a consistent supply of the highest quality mushrooms from coast-to-coast, while continuing to strategically supply US customers with premium and organic mushrooms."
The purchase price represents a 7.5x multiple of the EBITDA All Seasons generated in 2015, which stood at CAD7.8m, Fyffes said. The company noted the move is expected to be immediately accretive to earnings, adding around 1% to adjusted earnings per share this year. On an annualised basis, that would represent an increase in earnings in the region of 5%, the company noted.
Fyffes said the acquisition will be funded through its existing debt arrangements. After the acquisition and normal season outflows in the second half of the year, Fyffes said its net debt to EBITDA ratio is expected to be less than 2.75x.
The current CEO of All Seasons, Frank Moscone, will remain with the business after the acquisition.