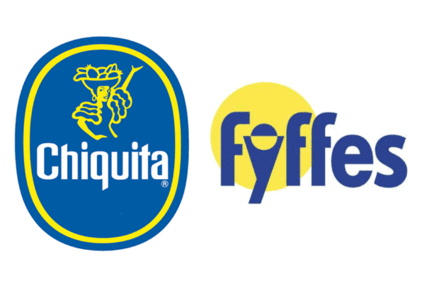 Fyffes has dismissed the new takeover bid from Cutrale Group and Safra Group for its proposed merger partner Chiquita Brands International.
The Ireland-based produce supplier said the companies' plan to combine to create ChiquitaFyffes was still "superior" to the revised offer Cutrale and Safra tabled yesterday (15 October).
Cutrale and Safra increased their bid to US$14 per share, up from the $13 a share they offered in August, which was rejected by Chiquita.
Fyffes chairman David McCann said: "The agreed merger between Chiquita and Fyffes remains superior to [the] unsolicited takeover offer from Cutrale-Safra."
He added: "As Chiquita illustrated in its most recent filing on 14 October, the implied present value of the ChiquitaFyffes deal is in a range of $15.46 to $20.01 per share. The combination provides for substantial upside for all shareholders who will benefit from the combined company's equity growth prospects and $60m in annualised synergies already identified and achievable by 2016.
"Comparatively, a deal with Cutrale-Safra undervalues the company's potential and represents only a finite value, putting a hard cap to upside for Chiquita shareholders."
Earlier this month, the proposed merger between Chiquita and Fyffes got the green light from the European Commission.
McCann said: "The ChiquitaFyffes transaction has received all regulatory approvals and is positioned for an expeditious closing following shareholder approval."
Cutrale and Safra said yesterday their new bid "provides certain value to Chiquita shareholders on a timely basis".
They added: "In contrast, we believe the investment marketplace recognises the significant risks and issues inherent in the Chiquita-Fyffes combination, all of which cast serious doubts about the potential business performance of the combined ChiquitaFyffes and the ability to integrate as well as realise potential synergies."
In response, Chiquita, which has allowed Cutrale and Safra to conduct due diligence, issued a short statement. "Consistent with its fiduciary duties, Chiquita's board of directors, in consultation with its legal and financial advisors, will carefully review and consider the offer in light of the best interests of the company and its shareholders," it said.