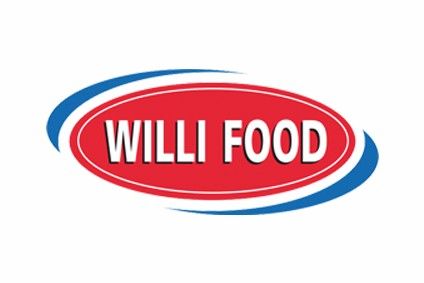 G. Willi-Food, the Israeli, group has posted a fall in profits for the first nine months of the year on the back of weak consumption in its domestic market and one-off charges.
For the period to the end of September, net income fell 41.3% to NIS9.7m (US$2.5m). Operating income declined 29% to NIS11.8m.
The company reported a 7.7% fall in sales to NIS233.8m which it attributed to "overall market decline in food product consumption by the Israeli consumer".
The group's results also included exposure to NIS1.7m of losses from Israeli supermarket Mega Retail's debt recovery arrangement with creditors, as well as a stay of proceedings of its subsidiary EDEN Bruit Teva Market. Earlier this year, Mega Retail announced it was on the brink of bankruptcy and initiated a plan to return it to growth and profitability.
In the third quarter, net income rose to NIS7.3m from NIS5.1m, Operating income also increased by 41% to NIS6.5m primarily boosted by lower selling expenses. Sales, however, fell 3.3% to NIS76.4m.
Zwi Williger, co-chairman of Willi-Food, said: "We are very pleased to report a strong quarter despite the fact the continued sharp decline of consumption of food products by Israeli consumers for the third quarter in a row and despite Mega and Eden's recent reports. Our principal challenge will be to focus on sales of higher gross margin products and in managing expenses in order to offer our products at the low prices that our customers expect."
Following last month's announcement of the exit of CEO and CFO Gil Hochboim, Willi-Food has confirmed Pavel Buber, who was the company's controller and secretary and had been appointed acting CFO, has been named CFO and secretary of the company.
Iram Graiver, who had previously been with technology firm TSG, was named CEO alongside news of Hochboim's departure from both roles.