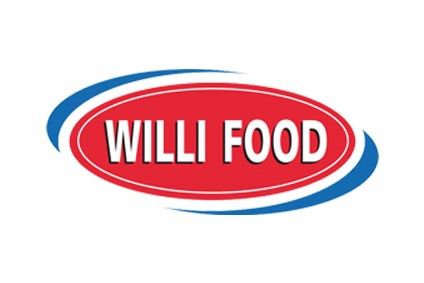 Israel-based food group G. Willi-Food has reported higher profits for the first nine months of 2016, helped by lower costs, but saw its sales decline amid pressure on domestic consumption.
Willi-Food's profits rose 74.5% to NIS17m (US$4.4m). Operating profit increased 74.7% to NIS20.7m. The company cited a fall in general and administrative expenses.
However, Willi-Food's sales decreased by 1.7% to NIS229.8m. Sales fell 7.6% in the third quarter to NIS70.6m. Willi-Food pointed to three factors. It cited the discontinued sales of private-label products with one of its "main customers". Willi-Food said it felt the impact of a shortage of inventories in the third quarter 2016 due to the Israeli Ministry of Health strike this summer, which the company said had "significantly delayed" the release from customs of its products. The group also blamed an "overall market decline in food product consumption by the Israeli consumer".
Willi-Food's third-quarter profits fell year-on-year amid an increase in its spending on promotions. Net profit stood at NIS4.4m, versus NIS7.3m in the third quarter of 2015. Operating profit reached NIS4.8m, against NIS6.5m a year earlier.
Iram Graiver, the company's president, said: "We are very pleased to report another strong quarter headed by our new management team. We continue to work to reduce expenses while continuing to gain traction with new customers and grow product sales to existing customers as a direct result of our new strategy to organically grow our customer base and product line, and improve our commercial relations with our suppliers."