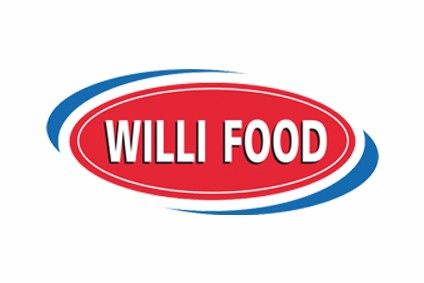 Israel's G. Willi-Food has said it is looking at possible acquisitions to expand its position after a year of lower sales but higher profits.
"We have … started the process of examining M&A opportunities to further increase our market presence," Willi-Food president Iram Graiver said yesterday (28 March) as the company announced its 2016 financial results.
Willi-Food's operating and net income jumped in 2016 as the group lapped the cost of the salaries of Zwi Williger, its former co-chairman and president, plus Joseph Williger, a former director and president of the company.
The group's operating income reached NIS22.7m (US$6.3m) in 2016, compared to NIS7m a year earlier. Its net income stood at NIS10.9m, versus NIS6.8m in 2015.
Willi-Food's gross profit increased 2.1% to NIS76.6m, with its gross margin rising to 26%. The company pointed to a "favourable mix of products" and "improved commercial terms" with suppliers.
Sales fell 5.9% to NIS294.2m. Willi-Food said its focus on higher-margin products had hit volumes. It pointed to the impact on inventories from the strike at the Israeli Ministry of Health last summer. Willi-Food also cited an "overall market decline in food product consumption" in Israel.
Graiver said: "We are pleased with our 2016 results, which represent a strong improvement for Willi-Food. Looking ahead to 2017, we will continue to work hard in keeping our expenses low and maintaining a favourable product mix. In addition, we look to expand our product lines, increase product sales with existing customers while growing into new customers. Our overall goal is to build a strong, stable and profitable company, with the aim of maximizing long-term value for our shareholders."