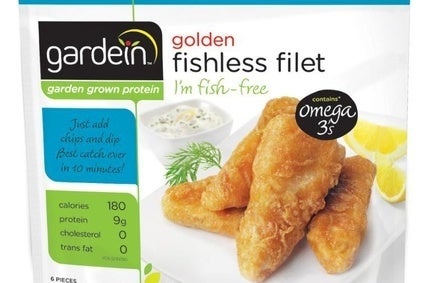 Pinnacle Foods is looking at plans for a US manufacturing facility for recently-acquired Canadian meat-free business Gardein.
The US food giant, which last year acquired Garden Protein International, the company behind Gardein, is considering setting up a site on the US East Coast.
Vancouver-based Gardein has a factory in the Canadian city it and Pinnacle is set to expand but they are weighing up options for another site to support the brand's growth.
"We're expanding our capacity in Vancouver and we're looking to – in the next year-and-a-half – open a facility in the US," Yves Potvin, the founder of Gardein and who has stayed on with the business since the sale to Pinnacle, told just-food.
"The engineers are looking at different sites right now. Our immediate goal is to increase our capacity by 50% in Vancouver and we hope to achieve that within in the next three, four months. After that, we're looking at the end of 2016 possibly for the other facility. But those are all discussions we are having. Is it better to have a stand-alone plant or is it better to build it onto one of [Pinnacle's] vegetables facilities?"
When Pinnacle announced the deal to buy Gardein in November, it said its new asset was set to generate C$65m in sales in 2014. Since Gardein was founded in 2009, the company has enjoyed annual growth of 25-30%, Potvin said and is "on track" to do the same in 2015.
For more of our interview with Potvin, in which he discusses Gardein's growth and the outlook for the meat-free category in the US, click here.