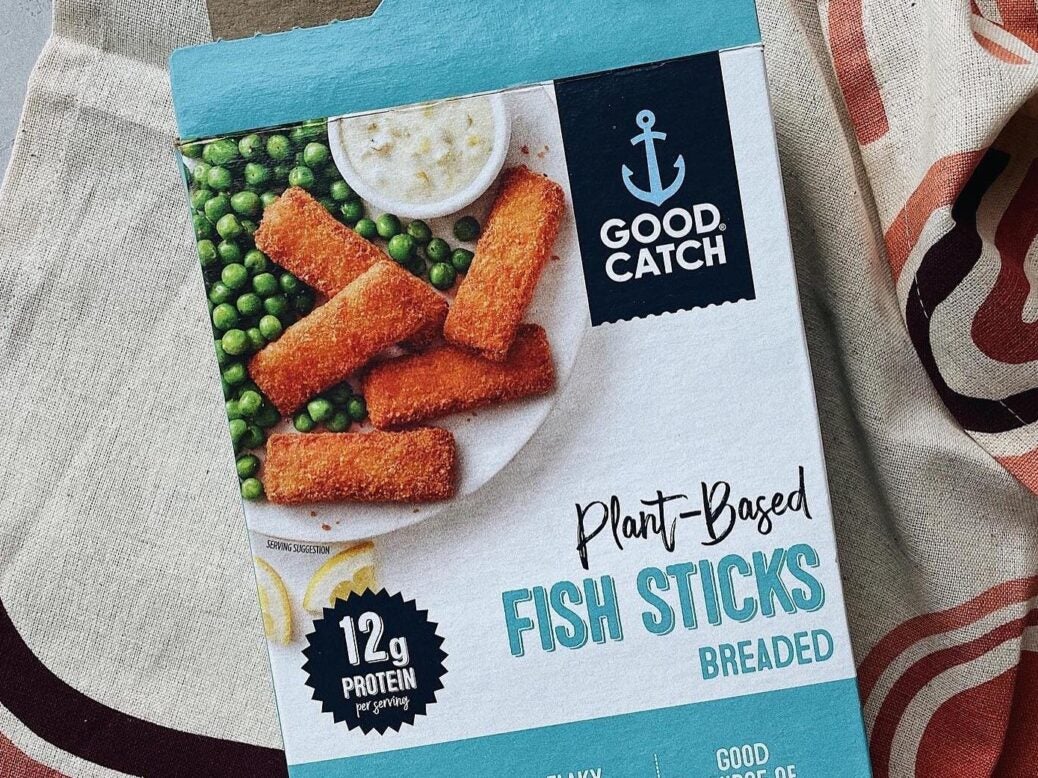 Gathered Foods, the US-based plant-foods supplier, has sold the North American business of alt-seafood brand Good Catch.
Wicked Kitchen, another US plant-based business, has bought the assets for an undisclosed sum.
Both companies were set up by brothers Chad and Derek Sarno. Founded in 2016, Gathered Foods has been selling plant-based seafood products in North America and Europe. Established a year later, Wicked Kitchen sells plant-based convenience foods at retailers on both sides of the Atlantic and is set for launch in Thailand.
Under the terms of the deal, Wicked Kitchen will market Good Catch products in the US and the UK. Gathered Foods will continue to sell SKUs – marketed under the Swell Catch brand – in more than 20 countries, including Canada, Germany and Singapore. The transaction also sees Gathered Foods become a shareholder of Wicked Kitchen.
"By folding Good Catch's plant-based seafood offerings into Wicked Kitchen's North American footprint we will have the largest variety of animal-free consumer packaged goods in the industry available at more than 30,000 distribution points," Wickec Kitchen CEO Pete Speranza said.
Chris Kerr, Gathered Foods co-founder and executive chair, outlined what the deal meant for the company. "Gathered will shift its focus to a B2B model, holding three fully-owned business units," he told Just Food.
Trellis, a US production facility, the Cultivated Food Labs R&D site and Gathered Proteins "a proprietary plant-based protein library", will stay with Gathered Foods, Kerr said. "Additionally, in a joint venture, Gathered Foods and Wicked Kitchen will run The Culinary Food Lab, an Austin-based kitchen studio and event space run by Chad Sarno."
Kerr refused to be drawn on how the equity structures of Gathered Foods and Wicked Kitchen take shape after the transaction.
Investors in Gathered Foods have included agribusiness giant Louis Dreyfus Co., as well as packaged-food majors General Mills and Maple Leaf Foods.
Asked if the three businesses will remain investors in the company, Kerr said: "Yes, we are still in partnership with our investors, and they have refocused their investments on other parts of the Gathered Foods business."
Plant-based seafood remains small in the US, representing less than 1% of conventional seafood. The niche segment faces challenges including taste, texture, a consistent and well-developed supply chain and concerns about consumers' purchasing power.
Last month, conventional seafood giant Thai Union Group made its first concreted foray into the plant-based seafood market in the US. The Thailand-based processor, which sells plant-based tuna in Europe, has announced an "alliance" with US plant-based seafood business The Ish Company.
Just Food analysis: Why it'll take time for nascent US seafood alternatives to be a big fish