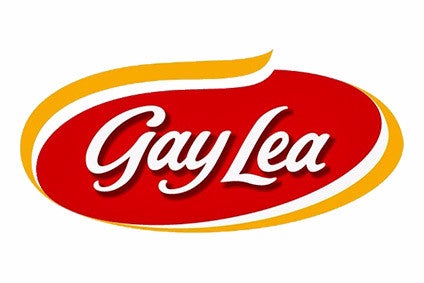 Canadian dairy cooperative Gay Lea Foods is expanding its presence in the goat milk production sector, opening its membership to goat milk producers and acquiring a minority stake in goat milk processor Mariposa Dairy.
At its AGM yesterday (19 January), the cooperative revealed that it has become the first Canadian dairy cooperative to open its membership to both dairy cow and dairy goat producers.
Gay Lea stressed that it is committed to "ensuring a destination" for the goat milk and for this reason the group has taken a minority stale in Mariposa Dairy. Mariposa's products are distributed in the US and Canada under the brand names of Celebrity and Lenberg Farms Classic Reserve by Celebrity.
Members' goat milk will be fed into Gay Lea's own processing capacity and brands as well as Mariposa, the group said. In 2014, Gay Lea acquired Hewitt's Dairy which, among other products, processes goat's milk.
President and CEO Michael Barrett commented: "As a dairy co-operative, Gay Lea Foods is well positioned to understand both the goat farming priorities and the need for development of innovative, high quality and safe products to meet the tremendous demand and market opportunities for goat milk products. Welcoming new dairy goat producer members and the investment in Mariposa Dairy further strengthen the position of Ontario agri-food as a leader in both domestic and international markets."