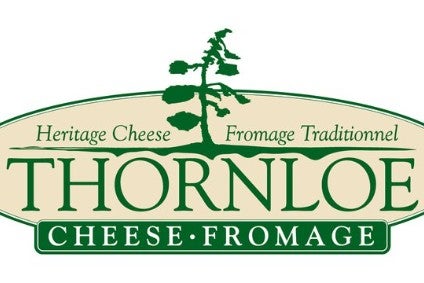 Canada-based dairy producer Gay Lea Foods Cooperative has inked an agreement with food manufacturer EastGen to acquire its Thornloe Cheese operations.
The farmer-owned co-op located in Mississauga, Ontario, did not disclose the financial arrangements in a statement announcing the deal for Thornloe Cheese, which is headquartered in north-eastern Ontario and supplies retailers in the local area and Quebec. The business also has its own retail establishment.
Thornloe Cheese' product portfolio includes a range of cheddars, speciality cheeses and curds, and also a grass-fed line. Gay Lea Foods offerings cover the dairy spectrum such as fresh milk, butter, cheese, cream and yogurt.
Gay Lea Foods chairman Rob Goodwill said: "Thornloe Cheese has a long and storied history in Northern Ontario and holds a special place in the hearts of Northern dairy farmers and consumers alike. We are pleased to keep Thornloe Cheese in the hands of a wholly Canadian dairy farmer-owned co-operative and help keep Northeastern Ontario's rich agricultural legacy alive."
Thornloe Cheese, which has been in business for more than 75 years and employs around 30 people, is credited with introducing the first butter and cheeses made with milk sourced from Dairy Farmers of Ontario's verified grass-fed programme.