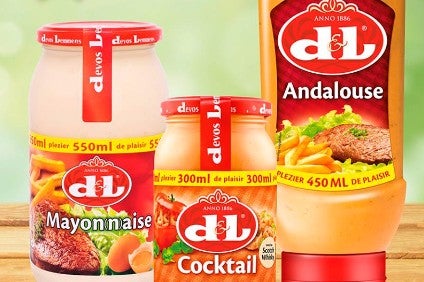 Spain-based manufacturer GBfoods has struck a deal to acquire European peer Continental Foods from private-equity firm CVC Capital Partners.
Earlier this month, it was announced GBfoods was in exclusive and final negotiations to buy Belgium-headquartered Continental Foods and an agreement has now been reached, although terms remain undisclosed.
GBfoods is taking on a portfolio of brands including Davos Lemmens, Liebig and Royco. The Barcelona-based business has also acquired Continental Foods' five production facilities – one in the Belgian town of Puurs, two in France in Le Pontet and Lievin, plus two in Germany in Lübeck and Kaltenkirchen.
The acquisition remains subject to the approval of France's competition authority. CVC has said Continental Foods operates in five "key European markets" – Belgium, France, Germany, Sweden and Finland.
GBfoods has no assets in France and told just-food it expects to secure approval for the deal in the third quarter of this year. The company has 12 factories – five in Spain, one in each of Italy and Russia and five more in Africa.
Ignasi Ricou, GBfoods' chief executive, described the deal as "a major strategic milestone" in the company's history.
He added: "GBfoods and Continental Foods will together make a significantly more robust and diversified business platform fully focused on developing strong local brands."
CVC formed Continental Foods when it acquired a clutch of assets from Campbell Soup Co. in 2013. The private-equity firm has not issued a statement on the deal but, when it announced talks had reached a late stage, partner Steven Buyse said the buy-out house was "proud of the transformation that the management team at Continental Foods has realised under CVC Fund V's ownership".
Continental Foods generates turnover of "around" EUR400m (US$440.9m) and has a workforce of more than 1,000, according to a CVC statement earlier this month.
GBfoods booked turnover of EUR758m in 2018. The company has 2,000 employees.