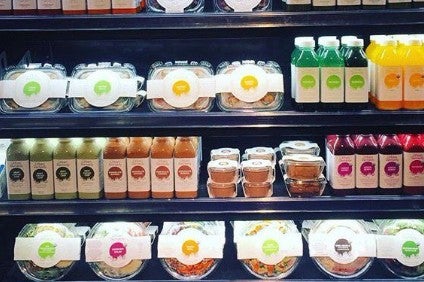 Urban Remedy, a California-based plant-based food company, has closed a US$17m fundraising round with the lead investor being 301 Inc, the business development and venturing arm of US food giant General Mills.
The Point Richmond business, which provides plant-based, ready-to-eat meals, snacks and cold pressed juices, has also revealed organic food sector veteran John Foraker is to join its board of directors.
Paul Coletta, CEO of Urban Remedy, said: "We are on a mission to reimagine our industrialised food system and empower consumers to seek unprocessed, nutrient-dense healing food. Two consecutive years of over 100% revenue growth indicate that we are on the right path.
"Scaling a high quality fresh food business is very challenging. Our new partnership with 301 Inc and John Foraker brings significant strategic resources and experience to our effort."
John Haugen, vice president and general manager of 301 Inc, said: "We are thrilled to partner with Urban Remedy, a company whose multi-channel go-to-market strategy thrives at delivering fresh, healthy food to consumers.
"Through retail stores, branded kiosks, and direct-to-consumer delivery, Urban Remedy excels at providing convenient access to organic products. We are excited to help Urban Remedy achieve its mission to deliver food that's healing to people and the planet."
New board member Foraker led the organic food business Annie's for 17 years. It was bought by General Mills in 2014.
On his new role, he said: "I see Urban Remedy's food at the helm of bringing consumers fresh, great tasting meals and snacks that are better for the planet and better for their bodies. I am very excited to be a part of this systemic change in food culture."