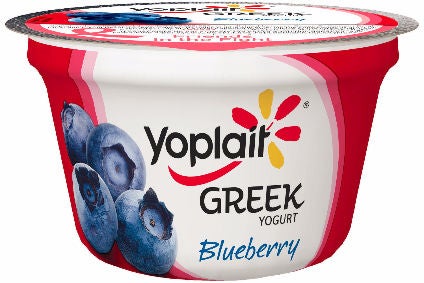 General Mills today (21 March) reported lower sales and earnings for the first nine months of its financial year after seeing its top and bottom lines decline in the third quarter.
However, the Cheerios and Yoplait owner reaffirmed its recently-revised targets for the full year. Last month, General Mills cut its forecasts for full-year sales and earnings.
For the nine-month period ending 26 February, General Mills said its net income fell 5.3% to US$1.2bn. Its operating profit was 10% lower at $1.96bn.
General Mills attributed the fall in profits to higher restructuring, impairment and other exit costs.
Sales fell 6.5% to $11.8bn as a result of declines across all its divisions, detailed further below.
General Mills' third quarter followed a similar pattern, with a net profit fall of 1.1% to $357.8m, an operating profit fall of 7.5% to $542.5m and a sales fall of 5.2% to $3.8bn. However, CEO and chairman Ken Powell said the results were "in line" with the company's expectations to deliver on the guidance update it issued last month.
Powell said: "Our net sales declined due primarily to gaps in pricing and promotional activity in key US businesses. Our cost savings efforts helped us expand our adjusted operating profit margin and drive growth in adjusted diluted EPS. Looking ahead, we are highly focused on improving our top line performance while continuing to expand our margins. We've added support in the fourth quarter to strengthen key business lines, and we're pursuing global growth priorities that will further improve our sales trends beyond fiscal 2017."
9M Results by segment
North America
Sales down 8% to $7.8bn due to declines in US meals and baking, yogurt, US cereal and Canada operating units. Organic net sales down 6%.
Operating profit down 5% to $1.8bn on lower volumes, currency-driven inflation on products imported into Canada, and the impact of the Green Giant divestiture in fiscal 2016
Convenience Stores and Foodservice
Sales declined 4% to $1.38bn. Organic net sales down 4%.
Operating profit up 8% to $295m on cost savings, lower input costs and higher grain merchandising earnings.
Europe and Australia
Sales down 7% to $1.34bn reflecting unfavourable foreign currency exchange and declines on Yoplait yogurt, partially offset by growth in Häagen-Dazs ice cream, Old El Paso Mexican products, and Nature Valley snacks. Organic net sales down 2%.
Segment operating profit of $127m was down 12% due to unfavourable foreign currency exchange and input cost inflation
Asia and LatAm
Sales down 1% to $1.29bn due to unfavourable foreign currency exchange and the net impact of divestitures and acquisitions in fiscal 2016. Organic net sales increased 1 percent.
Segment operating profit totalled $61m, up 45%.