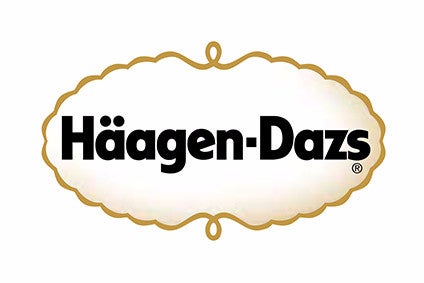 General Mills is relaunching Häagen-Dazs ice creams in Australia after a 12-year absence.
The US-based food group said the move was part of its growth strategy for the Australian market, which is focused on "consumer-first innovation".
General Mills hopes to capitalise on the size of Australia's ice cream market, which it said is the third-largest in the world on a per capita basis.
The company did not reveal why Häagen-Dazs was pulled from the country in 2004, although local reports suggested sales had failed to live up to expectations. Nevertheless, Joe Ens, managing director of General Mills' business in the wider Australasia region insisted the Australian market is now "ready" for the "premium" ice cream brand.
"A lot has changed in the Australian market in the last 12 years – social media barely even existed the last time Häagen-Dazs was available here – and we firmly believe Australians are ready for a new premium, high quality ice-cream," Ens said. "At General Mills, consumers come first and we have recognised an ever-increasing consumer demand in this marketplace for premium and luxurious food products. With 35% of Australians now eating ice-cream at least once a week, we believe the time is right to bring the Häagen-Dazs brand back to Australia."
General Mills will relaunch its Häagen-Dazs brand via the "Häagen-Dazs House", a pop-up store that will be located in Melbourne and Sydney. The ice cream will then be rolled out to Australian supermarkets later this year.