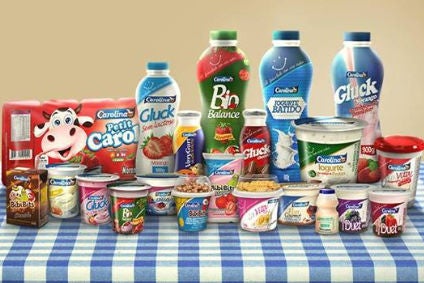 General Mills has snapped up Brazilian yoghurt business Carolina Administracao e Participacoes Societarias.
The deal, announced today (23 December) for undisclosed terms, sees the US-centric General Mills add to its operations in one of the company's largest emerging markets. The YOPLAIT owner has also identified yoghurt as a sector in which it believes it can grow internationally.
"Brazil is a strategic market for General Mills, and yogurt is a growing category," Olivier Faujour, the president of General Mills' yogurt and ice cream business, said.
The family-owned Carolina is based in Ribeirao Claro in the southern state of Parana. The company, set up in 1969, operates primarily in the south and south-east of Brazil. General Mills described Carolina as "a leading regional dairy products producer". Its brands include the namesake Carolina, VeryGurt and Gluck.
Maurício Araújo, the founder of Carolina, said, "The global capabilities of General Mills will help our talented and committed Carolina employee team continue to grow our brands and businesses. We look forward to accelerating the growth of Carolina for years to come."
General Mills' last acquisition in Brazil came in 2012, when it bought popcorn and soup maker Yoki.
That deal gave General Mills a physical presence in Brazil three years after it closed its local pasta and bread businesses, which made products under brands including Forno de Minas. It sold the Forno de Minas brand to local dairy firm Laticínios Condessa.
"Carolina's strong capabilities in yogurt and dairy will accelerate General Mills' growth in Brazil," Chris O'Leary, the chief operating officer for General Mills' international arm, said. "We plan to invest and build on the strong Carolina product portfolio, leveraging our own expertise and the Carolina team to grow and expand in Brazil – a very important market for General Mills [internationally]."