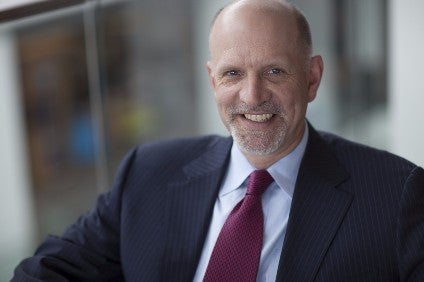 US-based food group General Mills has announced chief executive Jeffrey Harmening will take on the additional role of chairman when the new year kicks in as Ken Powell retires.
Powell's retirement as board chairman was flagged in May, when it was revealed Harmening would move to CEO from president and chief operating officer, and replace Powell as the then chief executive from 1 June. Harmening will become chairman on 1 January.
Kerry Clark, independent lead director of the board, said the latest transition followed a "long and thoughtful process".
"We are very supportive of Jeff's leadership efforts on behalf of the company since his appointment as CEO," Clark said in a statement yesterday (8 November).
Before becoming president and COO, Harmening had been COO of General Mills' largest business, its US retail unit, for three years. He has worked for the company for over 20 years and his career includes a stint as CEO of Cereal Partners Worldwide, General Mills' international cereal joint venture with Nestle.
The maker of the Old El Paso brand, Cheerios and Yoplait reported a drop in first-quarter earnings and profits for the period to 27 August and noted a "challenging and dynamic environment" for business conditions.
"I would like to thank Ken for his support through this transition period and for the leadership legacy that he has left for us," said Harmening. "We all wish him the very best on his retirement."