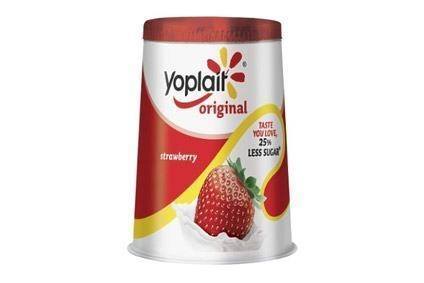 General Mills has announced plans to cut the level of sugar in its original Yoplait yoghurt in the US by 25%.
The company said the move does not involve artificial sweeteners or flavourings, instead using additional milks and natural flavourings. The reformulation also means one cup of original Yoplait yoghurt contains 20 fewer calories and one additional gram of protein.
"The changes resulted in a Yoplait Original that tastes slightly less sweet, but has a taste the team is confident consumers will love," General Mills said.
The reformulated yoghurt still contains no artificial colours or flavourings and is remains free from high fructose corn syrup and dairy produced using rBGH/rBST growth hormones, the US food group stressed.
General Mills said the reformulation effort came in response to growing consumer concern over the nutritional content of foods.
"When [consumers] voiced concerns over the amount of sugar in our products we were determined to find a solution," said Susan Pitt, marketing manager for Yoplait. "With less sugar, fewer calories and more protein per cup, we have no doubt that our renovated line of Yoplait Original yoghurts will make it easier than ever for our consumers to feel good about their daily yoghurt choice."