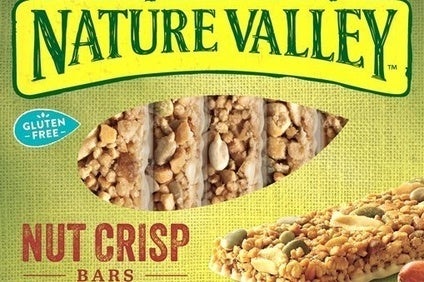 General Mills has sought to add gluten-free credentials to its Nature Valley snack bar brand in the US.
This summer, five bars will be marketed as gluten-free. Three of the products were already made without gluten but did not carry the label on their packaging. General Mills changed the recipe on a fourth bar – Nut Crisps – to remove barley malt and make it gluten-free. The company has also developed a new, gluten-free line – the Simple Nut Bar.
"The team is really excited about what this can do for our consumers," General Mills snacks marketing manager Jennifer Barnes said. "Our products are found in a grocery aisle that's surrounded by grain products. Now, we're letting people know they no longer have to skip the grain aisle."
With sales in the US remaining under pressure, General Mills is turning to product changes and new product development to increasingly target emerging or buoyant consumer trends.