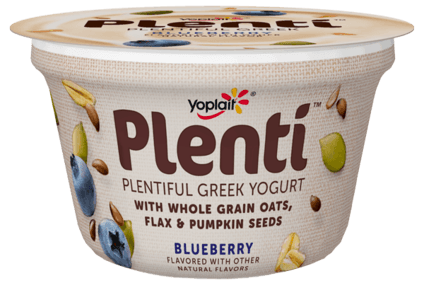 General Mills is to launch a "hearty" Greek yoghurt product under its YOPLAIT brand in the US.
Yoplait Plenti contains "good stuff like fruit, whole grain oats, flax and pumpkin seeds", General Mills told just-food. It also pointed to the yoghurt's "one-to-one sugar to protein ratio", with 12g of both ingredients in the new line.
"We wanted to provide a different eating experience than your typical yoghurt. A chewy texture is the result of blending creamy Greek yoghurt with seeds and grains. This is a hearty, substantial snack with wholesome ingredients," Plenti marketing manager Joanna Hargus told just-food.
Yoplait Plenti is being rolled out this month and will be available nationally this summer, General Mills said.