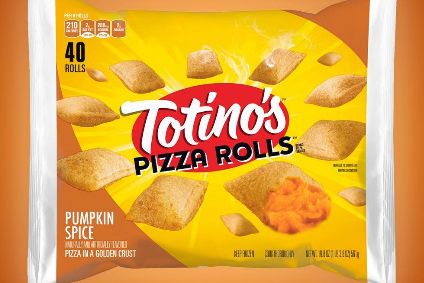 General Mills, the US food giant, is investing in a frozen-food facility manufacturing products for Totino's, a brand that has seen rising demand in recent months.
The company said the plant in Wellston in Ohio specialises in making pizza snacks for its Totino's brand.
Without specifying the amount to be invested, General Mills said it would spend "millions" to improve operations at the site for the facility "to be more productive and efficient, increasing overall capacity".
The investment will add 12 jobs at the factory, the company confirmed to just-food, with the site set to employ almost 900 staff.
When General Mills announced its annual and fourth-quarter financial results in July, the company listed Totino's Hot Snacks among the brands that had seen "strong results" and had contributed to a 68% jump in retail sales for its US Meals and Baking business in the final three months of the fiscal year.
Last week, General Mills said it plans to increase the use of co-manufacturers to keep up with the elevated demand amid the Covid-19 pandemic.
In the quarter to 31 May, General Mills reported a 21% rise in group net sales to US$5bn, with sales up 16% on an organic basis.
The company's North America Retail division saw its net sales increase 36% in the quarter to $3.2bn amid higher demand among consumers for food to eat at home in response to the emergence of Covid-19 in the region.
For the full year, General Mills' North America Retail business saw its net sales increase 8% to $10.75bn, driven by that demand dynamic and two percentage points of growth from a 53rd week in the fiscal period. On an organic basis, net sales increased 6%.