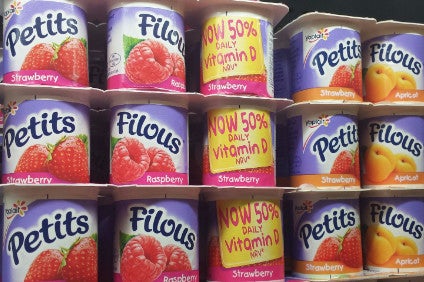 Between 400 and 600 jobs at General Mills are set to be affected as the US food giant embarks on a revamp of its business to try to "maximise global scale".
The Cheerios and Old El Paso maker today (5 December) set out a new organisational structure it said would "drive greater efficiency" at the business.
From 1 January, General Mills will have four "business groups" – North America retail, Europe & Australia, Asia & Latin America and Convenience & Foodservice.
Each unit will be led by a group president who will report into General Mills' overall president and COO Jeff Harmening.
General Mills, which owns the Yoplait yogurt brand, said its "dairy strategic brand unit" would be "aligned" to the new structure. The unit, which will also report to Harmening, will work with the presidents of each of the four units "to explore further opportunities to drive growth and innovation for the dairy platform globally", General Mills said.
The new structure will also have a "global revenue development group", which will look at areas including "strategic revenue management", e-commerce and "marketing innovation".
General Mills said the overhaul is expected to "impact approximately 400-600 positions worldwide, subject to consultation with employees and employee representatives in locations as required".
Harmening, who was appointed to the newly-created role of COO this summer, said: "We continue to prioritise both growth and returns. The structural changes announced today will help us unlock global growth opportunities and go after them by efficiently restructuring our teams and processes. In addition, the capability investments and savings generated by these changes will help us deliver our fiscal 2018 adjusted operating profit margin target of 20%."
A 20-year veteran of General Mills, Harmening has been rumoured to be being prepared to succeed Ken Powell, General Mills' chairman and CEO, as early as next year.
On the new organisational structure, Powell said: "As we wrap up our 150th anniversary year, we are ready to take the next step in our journey to truly operate as a global company and fully resource our best ideas to drive growth."
Jon Nudi, the president of General Mills' US retail business, will become president of the new North America Retail arm, which will also take in the Betty Crocker owner's Canadian business.
Bethany Quam, the president of the group's operations in Europe, Australia and New Zealand, will lead the Europe & Australia division.
Christina Law, who heads General Mills' businesses in Asia, the Middle East and Africa, will be the president of the Asia & Latin America arm.
General Mills' Convenience & Foodservice division will be led by Shawn O'Grady, currently the president of sales and channel development at the company. O'Grady will also head the new global revenue development group.
How do you see 2017 panning out for your business? – take the just-food Confidence Survey now