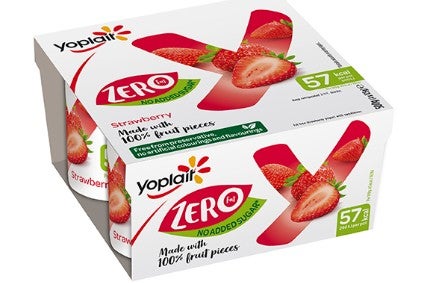 General Mills expects to beat its forecasts for full-year organic sales and underlying operating profit after experiencing an "unprecedented increase in consumer demand for food at home".
The US company, which owns brands such as Yoplait and Betty Crocker, said today (11 May) it expects to top prior full-year guidance for 1% to 2% organic sales growth and 4% to 6% constant-currency adjusted operating profit growth.
According to MarketWatch, the FactSet consensus for sales is US$17.36bn, implying 3% growth.
The group expects its fourth-quarter net sales, on an organic basis, to rise at a double-digit rate, led by "strong growth" from its North America Retail business and its pet division.
General Mills said the magnitude of increased at-home food demand moderated in April but is still "significantly elevated compared to pre-Covid-19 levels". The company said the jump in demand in March had "particularly impact[ed]" its two divisions of North America Retail and Europe & Australia.
As an example, the company said its Nielsen-measured US retail sales increased 45% and 32% in March and April, respectively, versus the prior year.
By way of contrast, the company has seen a "substantial decline" in foodservice demand since the onset of the pandemic. Globally, at-home food represents approximately 85% of General Mills' sales while away-from-home food represents the remaining 15%.
The group said it was taking action to meet the higher demand for food in retail chains, including upping capacity and maximising product availability, such as "optimising product assortment across targeted platforms".